JUNIOR KARTING
FRENCH CHAMPIONSHIP

In 2017, the FFSA decided to launch a French Junior Karting Championship with a specific format in order to detect and train the rising stars of French Karting.
As a monotype competition similar to the CIK-FIA Karting Trophy Academy, sporting equity, cost control and drivers' training are the strong arguments of the new French Junior Karting Championship.
The drivers from 12 to 15 years old, mainly coming from the Cadet categorie, are concerned by the new French Junior Karting Championship. The competitors will compete on equal terms regarding sport and financial field.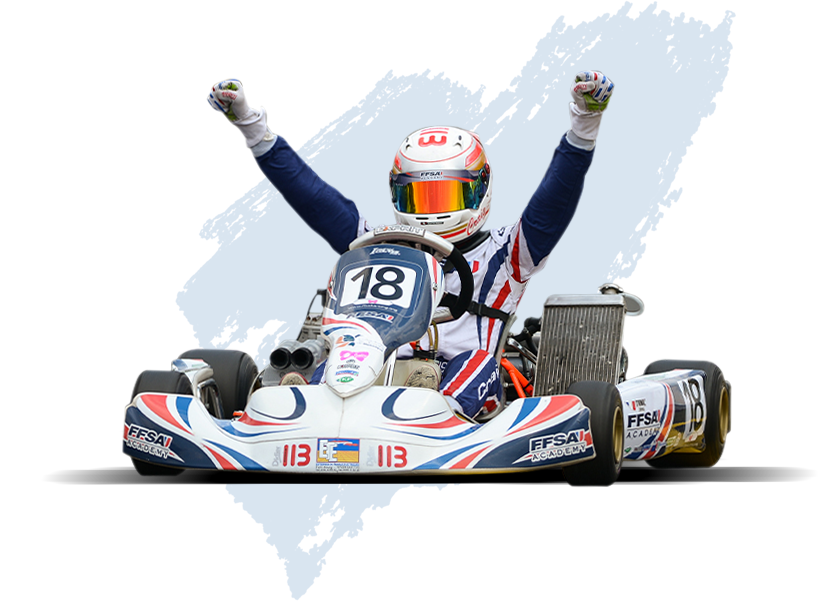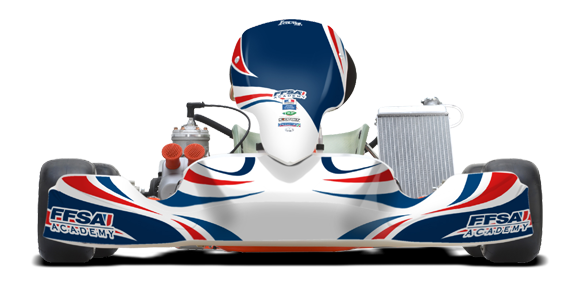 THE EQUIPMENT
The FFSA Academy choosed the Exprit/Vortex combinaison as the Junior French Championship's karts. These karts are identical to those used in the CIK-FIA Karting Trophy Academy.
Therefore, the engine is an OK-Junior type. The gear is randomly drawn between the young drivers and has already proved what it is worth.
COST OF THE SEASON
---
22.980 € ATI
A very attractive price/delivery ratio allowing to facilitate the access for the futures drivers.
ALLOCATION
New step into the FFSA's special program "Road to Excellence", the French Junior Karting Championship allows its winners to access the highest sporting level and to receive different allocations.
It gives its winners the opportunity to choose among different rewards. The first three drivers on the global rankings can pick – depending on available spots – between a participation in the CIK-FIA Karting Academy Trophy under the French flag and a registration in the OK-Junior World Championship with a professional team. For the older ones, an allocation to play in the French F4 Championship is planned.
PARTICIPATION IN THE FIA KARTING ACADEMY TROPHY AND INCLUSION IN THE FRANCE TEAM ESPOIR KARTING

PARTICIPATION IN THE OK-JUNIOR WORLD CHAMPIONSHIP

PRIZE MONEY TO COMPETE IN THE FRANCE F4 CHAMPIONSH
Monotype and turnkey competition launched by the French Motorsport Federation for the first time in 2017, the Junior French Karting Championship has a specific set of regulations in order to ensure sporting equity. The race director and stewards follow the drivers throughout the season, combining rigour and pedagogy.