NEXT GENERATION
DRIVING SIMULATOR
The FFSA Academy has been equipped with a simulator specially designed for single-seater training.
It is a model designed and developed by MOB-SIM, a specialist in this field for several years, which uses rotating central cylinder technology to best reproduce the perception of the yaw movement by the driver by generating cockpit rotation around a vertical axis.
The simulator can be accessed as part of an complete training session or in individual sessions by the day or half-day.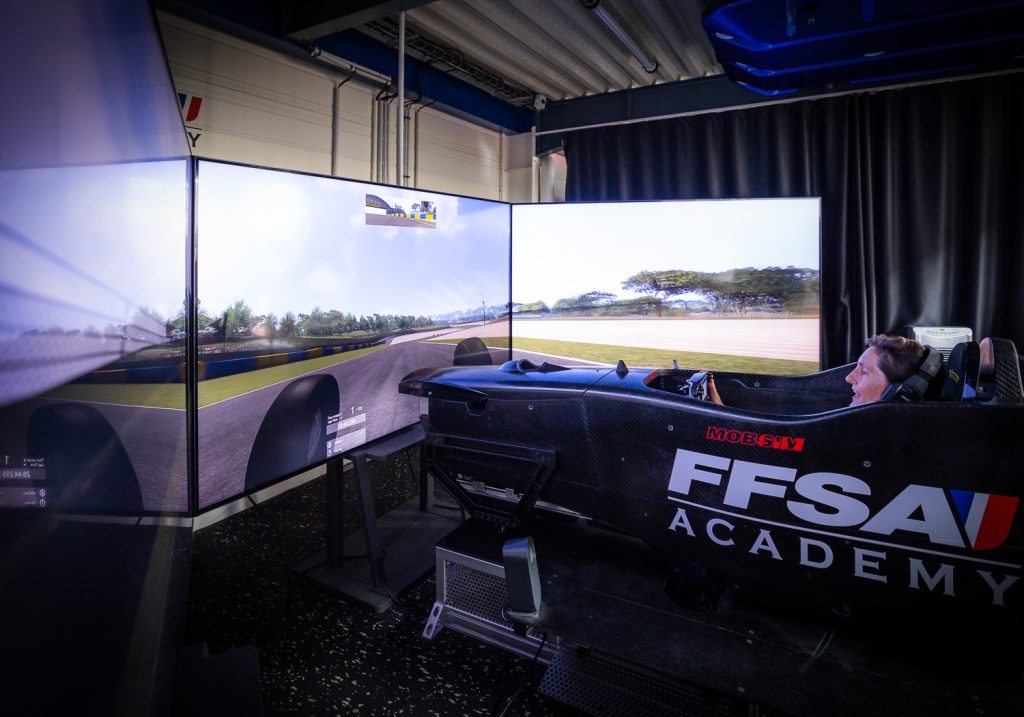 F4 DRIVING SIMULATOR
– Adaptable cockpit
– Height-adjustable seat
– Depth and tilt
– Height and depth adjustable crankset
– 220-degree, 3m diameter and 1.25m high screen
– Force-feedback wheel

TOTAL IMMERSION



The behaviour of the car, steering position, effort at the wheel, and pressure on the brake and accelerator pedals have been carefully set up to reproduce the driving experience of an F4 from the French Championship.
DEBRIEFING
The debriefings are provided by Gwenegan Cosnard, the developer of the FFSA Academy Mygale chassis with the help of data mining software coupled with embedded video from the session.
Chloé Blossier – Responsible sportif of the FFSA Academy
Email : cblossier@asacad.com
Mobile : + 33 626 870 488