Hadrien David cooled the heat of his opponents by completing a perfect Qualifying session on the Lédenon circuit. Using his new tyres perfectly, the leader of the French F4 Championship was ahead of Reshad De Gerus and Victor Bernier.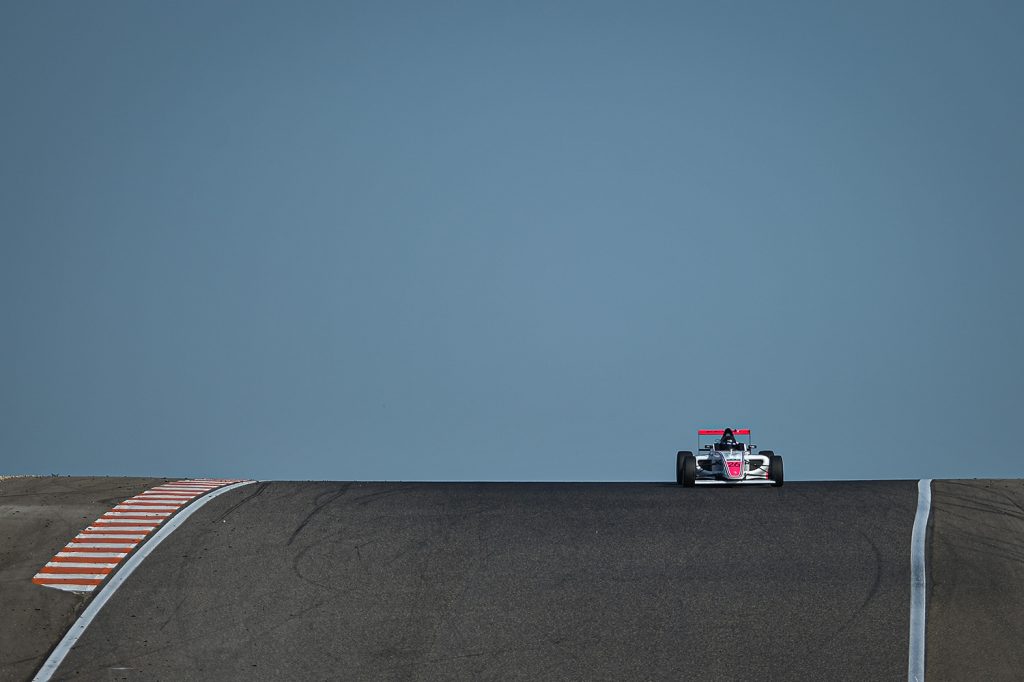 Shortly after 6pm this Friday, 5th July, while the thermometer showed more than 30°, the 18 drivers of the 2019 French F4 Championship from the FFSA Academy started a Qualifying session that turned out to be very interesting to watch. At the top of the hierarchy, Reshad De Gerus constantly tried to respond to Hadrien David, who accumulated purple sectors throughout the session and steadily improved his lap times.
Speed ​​and consistency for David
Hadrien finished on 1'24"994 and was the only one to go below 1'25. He also finished a series of six laps almost in the same tenth. For his part, Reshad tried a stop to cool his car and its tyres, to take a final run, without improving. "This is the third time in four meetings that I have achieved a double pole
position," said Hadrien David. "At Lédenon, it's difficult to overtake and I really gave everything for this performance and to secure pole for Races 1 and 3. As we still had worn tyres in the morning for the last session of Free Practice before Qualifying, I did not know what to expect with the new tyres, so I applied myself to exploit them fully from the first laps."
Fierce fight for 3rd place
Behind Hadrien David and his rival from Reunion, 3rd place frequently changed hands. South African Stuart White was quick at the start of the session before returning to the ranks. Gillian Henrion then joined the leaders, confirming his excellent morning in Free Practice. Then, it was the turn of the American Nicky Hays to rise to power, quickly preceded by Enzo Valente determined to make his mark. Finally, Victor Bernier drove two brilliant laps, one after the other, which allowed the fastest Junior driver to get in front of Enzo, Nicky and Gillian.
Like De Gerus and some other drivers, Isack Hadjar chose to go back to the pits to lower the temperature of his tyres. But the strong ambient heat prevented the strategy from succeeding. Isack was 7th ahead of Denmark's Mikkel Grundtvig, Stuart White and Evan Spenle. Due to a fastest lap that was cancelled for exceeding the limits of the track, Jules Mettetal settled for 11th ahead of Belgium's Sten Van der Henst. Race 3 will start according to the second best laps for each driver, but the starting grid will be identical to that of Race 1 for the top 9!
Race schedule (duration 20 minutes + 1 lap)
Saturday 6th July: Race 1 (09:55) and Race 2 (15:05)
Sunday 7th July: Race 3 (09:00)