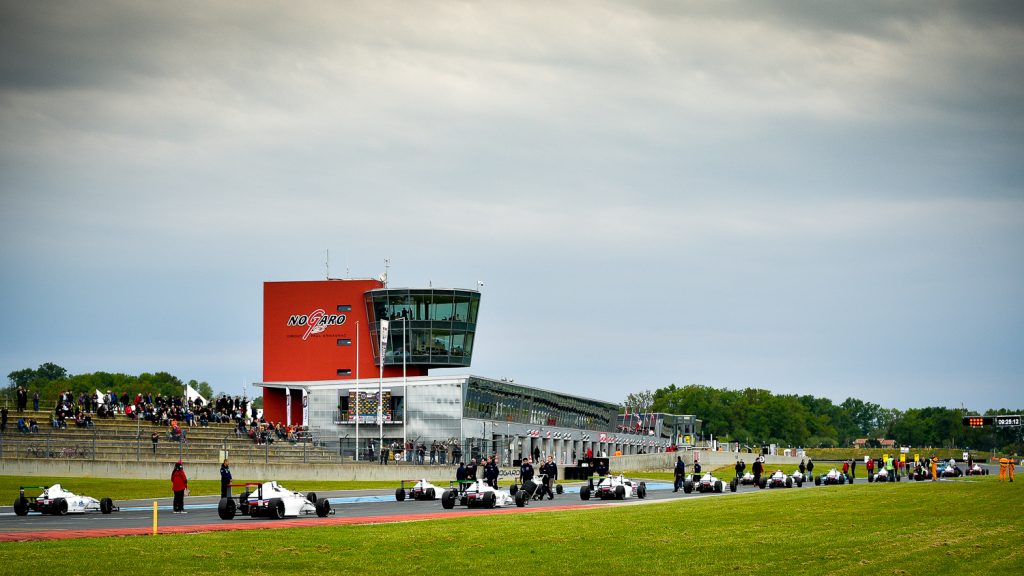 From karting to Formula 1, motorsport meetings are resuming one after the other as the weeks go by. From 21st to 23rd August, it will be the turn of the French F4 Championship to take over the circuit. As the FFSA Academy has been accustomed to for several seasons, the opening of the 2020 season will take place at the Easter Cup in Nogaro, which has been postponed for several months due to the health crisis.
"The drivers are looking forward to it," confirms Amaury Richard, head of the French F4 Championship at the FFSA Academy. "Two days of testing are scheduled this week at Nogaro, in order to prepare the Academicians as well as possible for the first meeting. The technical staff are ready, the cars have been carefully prepared, and I think that with the new, more powerful and lighter turbo engine, the drivers will be able to race in the best possible conditions. All this is in strict compliance with the health protocol set up with the various authorities."
This season, the calendar includes seven meetings spread out from August to September, with 14 drivers on the entry list. "Despite the situation due to the Covid-19, the French F4 Championship has a very good number of drivers, with an interesting balance between French and international drivers", adds Amaury Richard.
Several drivers arrive with a solid karting experience, such as Sami Meguetounif, Loris Cabirou, Romain Leroux, the Dutchman Marijn Kremers, the Russian Lev Lomko and the Briton Kai Askey. Thanks to a partnership with the Racing School at the Japanese Suzuka circuit, Ren Sato and Ayumu Iwada will be competing. Winner of the Richard Mille Young Talent Academy, Mexico's Rafael Villagomez will start with elevated goals, as will repeater Isack Hadjar. Noah Andy, Daniel Ligier, Owen Tangavelou, Ukraine's Ivan Peklin and Germany's Valentino Catalano will complete the line-up.
2020 Nogaro F4 Programme
Friday, 21st August: Free Practice (12:20 – 12:50) and Qualifying Practice (18:25 – 18:50)
Saturday 22nd August: Race 1 (11:16) and Race 2 (17:05)
Sunday 23rd August: Race 3 (11:48)