On his way to the French F4 Championship, Ayumu Iwasa is intending to finish his season in style at Paul Ricard. For this last race in 2020, the Japanese driver will start on pole position in Races 1 and 3, each time in front of Isack Hadjar.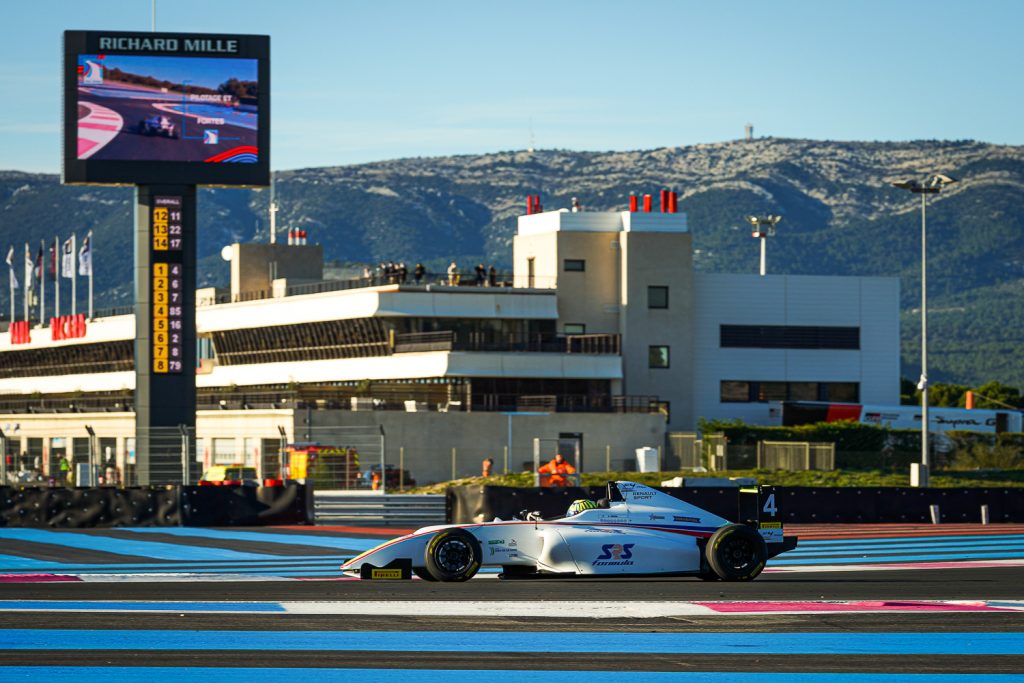 The stakes are still high in this French F4 Championship and this is undoubtedly one of the reasons for the intensity of the Qualifying session, where the hierarchy fluctuated many times. Like last week, the academicians have taken on the magnificent circuit of Paul Ricard, but this time within the framework of the FFSA-GT and on a different track configuration, the 5,8 km F1 track having given way to the 3,8 km one, the most frequently used during racing. Poleman seven days earlier, Isack Hadjar had to bow to the fast Ayumu Iwasa.
Iwasa drives the nail in
Spoiled by the particularly mild weather for the season, the drivers were quickly able to get into action and improve their times as the laps went by. The reference time set by Mexican driver Rafael Villagomez in Free Practice was 1'28″451, but Ayumu Iwasa beat him on lap 5. A few minutes later, the Japanese driver passed under the 1'28" mark, quickly imitated by his compatriot Ren Sato and Frenchman Isack Hadjar.
While several drivers continued their efforts, others chose to complete a lap at reduced speed to cool down their Pirelli tyres. Under pressure from Hadjar, Iwasa opted for this strategy and improved further to set the final pole position with 1'27″096.
Eight drivers in less than four tenths!
At the beginning of the last third of the session, the gaps tightened drastically. A few seconds apart, Isack Hadjar and Sami Meguetounif took the lead over Ren Sato who dropped to fourth. He was just 4 thousandths from Sami to stay ahead of Isack! A pleasant surprise came from Esteban Masson. For his second participation in an F4 event with the FFSA Academy, the 2019 French Junior Karting Champion achieved an excellent fifth fastest time at the very end of the session.
From Esteban's 5th place to Ukrainian Ivan Peklin's 12th, there were no less than 8 drivers grouped in just four tenths, all under 1'28! Proof of the quality of preparation of the single-seaters and the standard of the drivers. Romain Leroux emerged in 6th position, ahead of Dutch driver Marijn Kremers, Mexican Rafael Villagomez, German Valentino Catalano, Owen Tangavelou (2nd in the Free Practice) and Loris Cabirou. We can already expect fierce battles in the three races of the weekend, knowing that Daniel Ligier and Noah Andy also intend to get involved in these confrontations.
F4 Paul Ricard 2020 Programme (meeting 7/7)
Saturday 21st November: Race 1 (08:45 – 09:08) and Race 2 (14:30 – 14:53)
Sunday 22st November: Race 3 (09:25 – 09:48)