Forced to modify its calendar last year due to the pandemic, the FFSA Academy was unable to travel to Budapest in 2020. Two years after Hadrien David's double success in the title race, the French F4 Championship will be delighted to return to the Hungaroring circuit, regular host of the Hungarian F1 Grand Prix.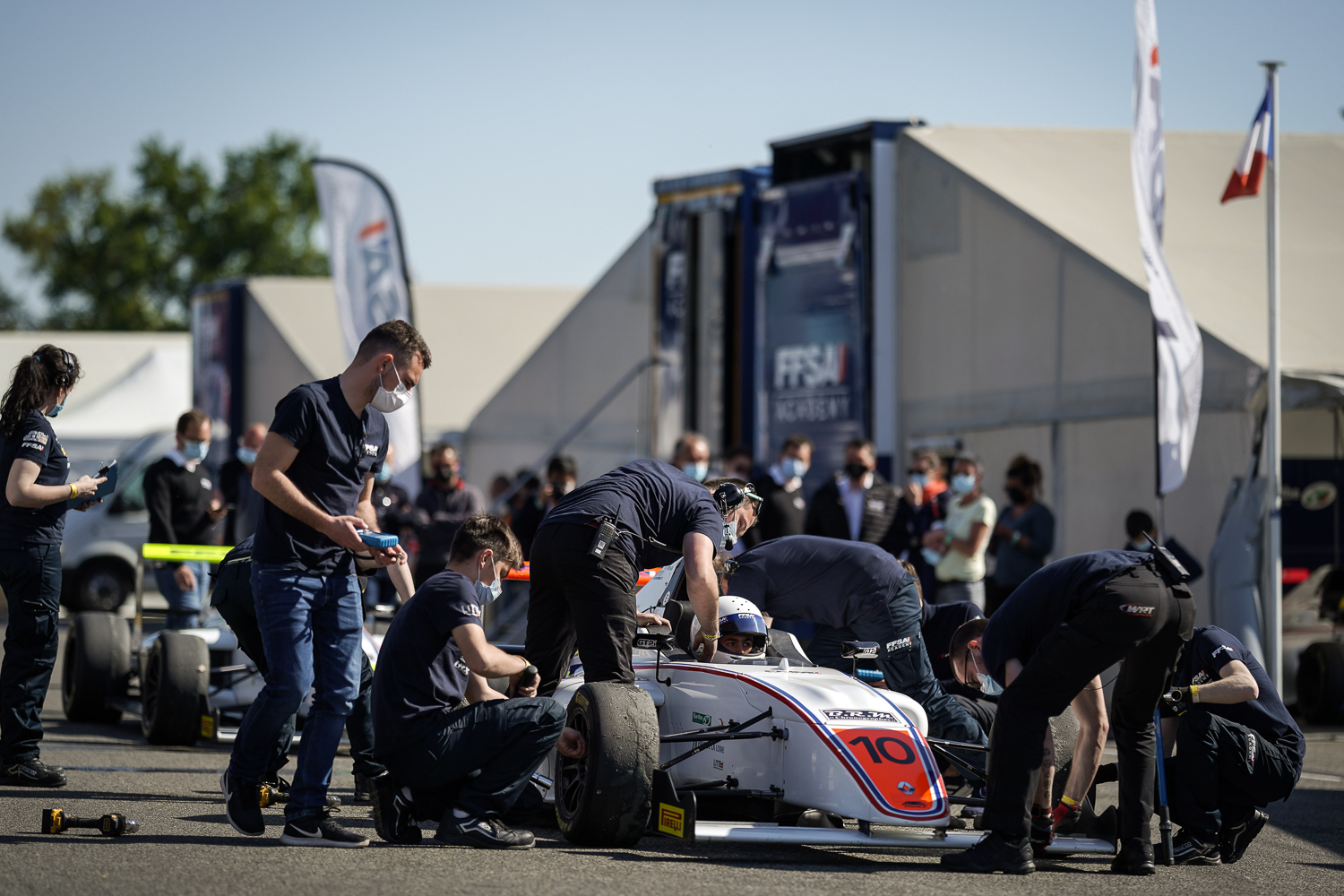 Before the Monza meeting in September, the FFSA Academy F4 confirms its international stature with the third round of the Championship. From 9th to 11th July, 16 drivers will be competing in what is expected to be scorching weather, possibly stormy at times. The winner of the season opener at Nogaro, then twice victorious at Magny-Cours, Esteban Masson will arrive at the Hungaroring with the leader's bib. The 2019 French Junior Karting Champion will once again have to deal with the rivals who gave him the most trouble at the beginning of the season, starting with the Australian Hugh Barter, along with Macéo Capietto and Daniel Ligier.
Owen Tangavelou, who was not always very lucky in the first two meetings, will be keen to get back on the podium, in order to reposition himself in the race for the title. In the F4 Junior category, the battle is also going to be exciting, as Swiss driver Dario Cabanelas, Alessandro Giusti and Briton Aiden Neate have already managed to win, while also taking flattering positions in the overall race. Pierre-Alexandre Provost and Enzo Geraci will be trying to join this battle.
The progress of the female driver Angélina Favario will be closely followed, as well as Gaël Julien and Noah Andy, who already have a podium to their credits. The meeting will be marked by the debut in the French F4 Championship of three new young drivers. Elliott Vayron, who was noticed in the Final of the Volant Feed Racing, will start with great ambitions, one year after having been runner-up in the French Junior Karting Championship with the FFSA Academy. Vayron's former rival from his karting days, Enzo Richer, will also make his F4 debut, as will Thailand's Tasanapol Inthraphuvasak.
F4 Budapest 2021 programme
Thursday 8th July: Private Practice (five sessions)
Friday 9th July: Free Practice (11:40 – 12:10) and Qualifying (16:50 – 17:15)
Saturday 10th July: Race 1 (11:10 – 11:35) and Race 2 (16:55 – 17:20)
Sunday 11th July: Race 3 (11:20 – 11:45)