Three of the seven rounds of the French F4 Championship run by the FFSA Academy have already taken place, at Nogaro, Magny-Cours and Budapest in Hungary. The academicians entered in 2021 are getting ready to switch to the second part of the Championship at Lédenon, within the framework of the prestigious meeting of the FFSA GT Series, from 10th to 12th September.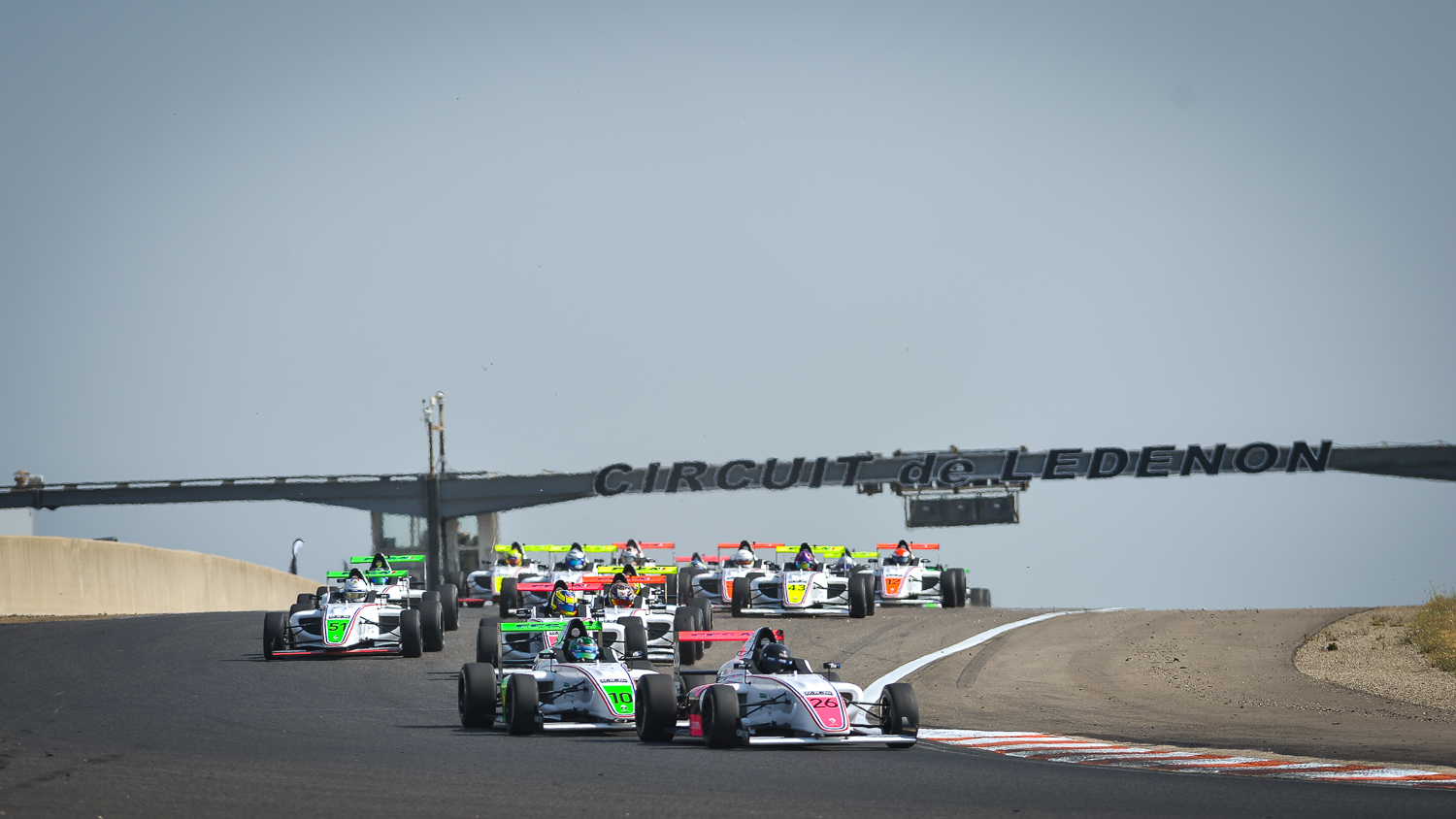 A solid leader with 148 points to his name, Frenchman Esteban Masson will once again be under pressure from his rivals. Two-time winner Macéo Capietto (108 pts) will try to reduce the gap with his compatriot. Australian Hugh Barter (104 pts) remains a strong candidate for victory since his first success in Nogaro.
The repeaters Daniel Ligier (78 pts) and Owen Tangavelou (68 pts) have shown their ability to play leading roles and no doubt the call of victory will be at the front of their minds. Noah Andy, seen on the podium in Magny-Cours, should also be followed closely, as should Gaël Julien, who has made constant progress since his debut in single-seaters. The only female in the field, Angélina Favario, is hoping to shine in the south of France.
In F4 Junior, the battle between Alessandro Giusti and Swiss driver Dario Cabanelas has been in full swing since the Easter Cup in Nogaro. Cabanelas is currently leading by a few points. Enzo Geraci and Pierre-Alexandre Provost are looking to get involved in the duel.
Two drivers are about to make their debut in this French F4 Championship. They are Paul Trojani, trained in karting at the FFSA Academy, and Pablo Sarrazin, who has achieved excellent results in karting over the last two seasons. Pablo is also the son of Stéphane Sarrazin, a former Formula 1 driver and holder of five podiums in the 24 Hours of Le Mans.
2021 F4 Academy / Lédenon programme
Friday 10th September: Free Practice (10:10 – 10:40) and Qualifying (16:20 – 16:45)
Saturday 11th September: Race 1 (10:45 – 11:10) and Race 2 (15:50 – 16:15)
Sunday 12th September: Race 3 (10:20 – 10:45)