Having just returned from their trip to Monza, the Academicians are already thinking about the sixth and penultimate round of the FIA-certified French F4 Championship, which will take place on October 1st, 2nd and 3rd on the Paul Ricard circuit along with the FFSA French GT Championship.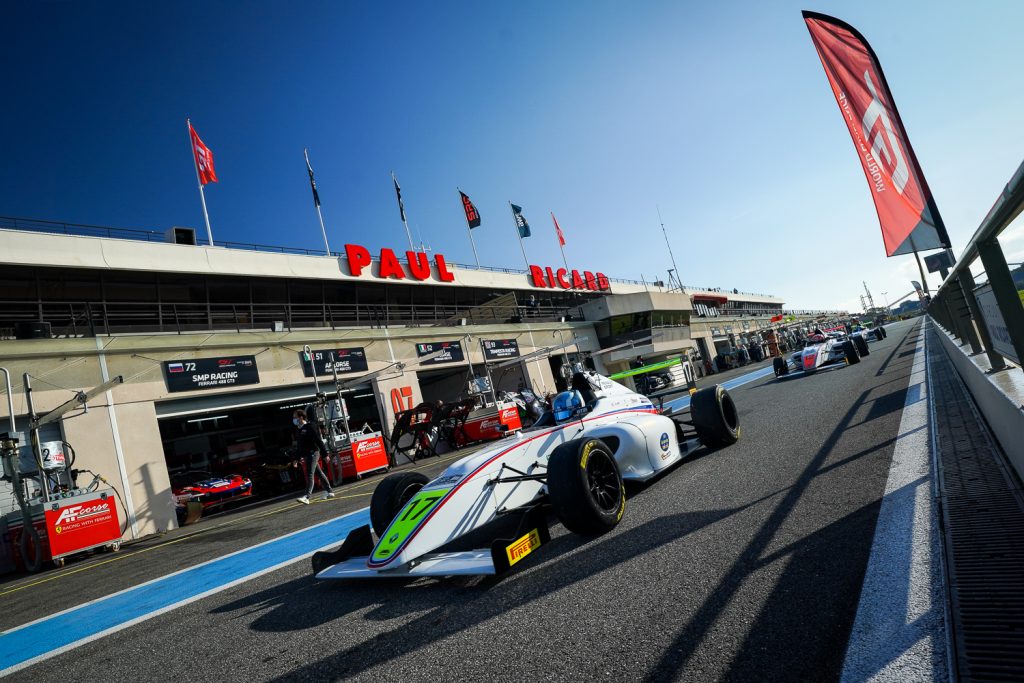 After his strong points haul in Italy, Macéo Capietto is now neck and neck with Esteban Masson at the top of the hierarchy. Their duel promises to be exciting, even if nothing is decided in advance in this Championship which has already seen eight different drivers win since the beginning of the season!
The latest to do so is Elliott Vayron, who was not expected to win at Monza in only his second F4 meeting. At Paul Ricard, the young French hopeful will once again line up at the start, just like his compatriots Enzo Richer and Romain Andriolo, who had also made their debuts last weekend.
Present at the beginning of the season in Nogaro, where he won one of the races, the Thai driver Thanapongpan Sutumno will make his return, while three other drivers will make their debut with the FFSA Academy: Louis Pelet, 4th in the French Junior Karting Championship in 2019, Paul Jerome and the American Luciano Morano. The expected total of 19 cars on the starting grid at Le Castellet shows the interest in this single-seater championship. On the 5.8 km long track used for Formula 1, the show promises to be of great intensity, with many candidates for the podium.
F4 Paul Ricard 2021 programme
Friday 1st October: Free Practice (09:15 – 09:45) and Qualifying (17:40 – 18:05)
Saturday 2nd October: Race 1 (09:50 – 10:20) and Race 2 (17:35 – 18:05)
Sunday 3rd October: Race 3 (10:35 – 11:05)
Provisional French F4 Academy Championship standings after Monza (after countback)
1 Esteban Masson (France) 181 pts
2 Macéo Capietto (France) 176 pts
3 Hugh Barter (Australia) 139 pts
4 Daniel Ligier (France) 120 pts
5 Gaël Julien (France) 107 pts
6 Owen Tangavelou (France) 105 pts
7 Alessandro Giusti (France) 74 pts, Junior
8 Dario Cabanelas (Switzerland) 67 pts, Junior
9 Enzo Geraci (France) 41 pts, Junior
10 Noah Andy (France) 31 pts
11 Pierre-Alexandre Provost (France) 30 pts, Juniors
12 Aiden Neate (United Kingdom) 30 pts, Juniors
13 Angélina Favario (France) 4 pts
14 Adam Szydlowski (Poland) 2 pts