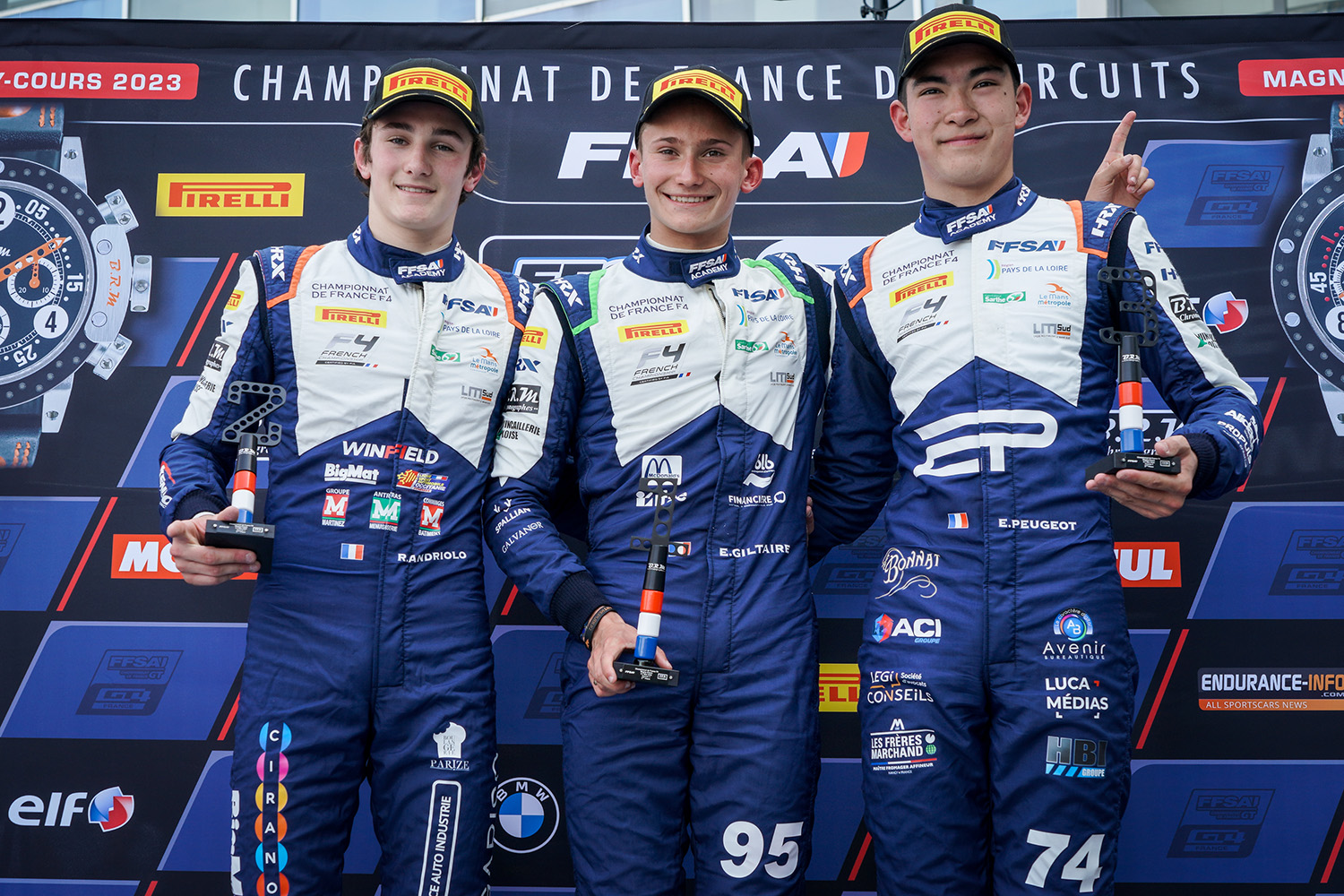 Evan Giltaire, who took pole position, was slightly slower at the start and it was Enzo Peugeot who was the first to enter the big curve after the start. Giltaire then found himself on the outside of Adelaide and lost two more places to Romain Andriolo and Pol Lopez.
Giltaire only needed a few corners to get the better of Lopez. A collision at the back of the field led to a safety car period, but the championship leader had time to pass Andriolo. On the restart, Giltaire immediately put pressure on the leader and managed to overtake him in Adelaide, after having spent the whole straight side by side with Enzo Peugeot. Andriolo tried his luck on the brakes of the Château d'eau and took 2nd place from Peugeot.
A great duel ensued between the Spaniard Pol Lopez and the Japanese Yuki Yamakoshi, watched closely by the Canadian Kevin Foster. The positions remained the same. Foster had chosen to keep his two new tyres for one of the next two races, so he will have to keep a close eye on his main rivals who, for many, have already used them.
The Belgian Yani Stevenheydens was stuck on the starting grid of the Magny-Cours circuit in 7th place, and had to settle for 18th place. Italian Leonardo Megna and American Garrett Berry started 9th and 12th respectively, and moved up to 7th and 8th. After falling to 11th after the restart, Enzo Richer got the better of Edgar Pierre and Adrien Closmenil. There was disappointment in Race 1 for Germany's Max Reis who was forced to retire from 11th position.