At Misano, the scene of the fifth of seven races in the French F4 Championship, Enzo Peugeot turned his pole position into victory. From the start of the race, he took advantage of the duel between Evan Giltaire and Romain Andriolo, who quickly overtook his rival, to immediately create a precious gap. Edgar Pierre retained his 4th place, while Romanian Andrei Duna was caught out by Canadian Kevin Foster and American Garrett Berry.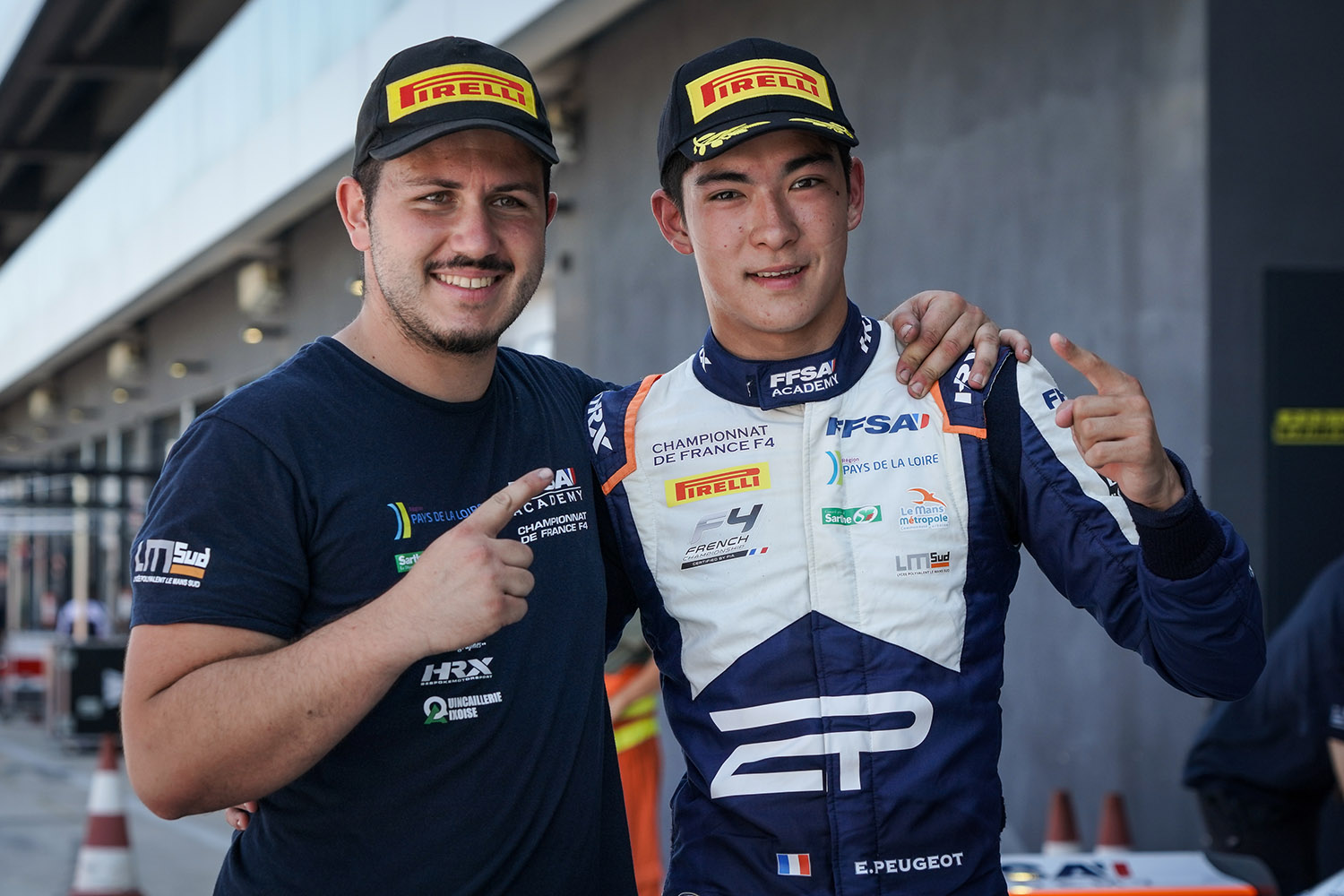 In the middle of the field, a number of overtakes livened up the start of the race, but some of the duels ended in collisions. The battle for 9th place between Leonardo Megna and Louis Schlesser resulted in Schlesser retiring and the Italian losing a significant number of places. Edouard Borgna paid the price for this incident. Shortly before, Japan's Hiyu Yamakoshi crashed at the back of the pack and the race also lost Romanian Luca Savu and Ukrainian Yaroslav Veselaho, who rolled spectacularly but fortunately without any consequences for the driver.
These incidents led to two successive safety car periods. Giltaire took advantage of the second restart to overtake Andriolo. The Championship leader then set off in pursuit of Peugeot, taking the opportunity to claim the fastest lap. However, Peugeot had built up such a lead that he crossed the finish line in style. Edgar Pierre kept up the pressure on Romain Andriolo right to the end, but was unable to prevent the man from Toulouse from taking 3rd place on the podium.
Foster held on to 5th place until the end, ahead of Berry and Duna. Karel Schulz drove a clear race in 8th position. Yani Stevenheydens made an impressive recovery from his brake problems in Qualifying. Starting 23rd, the Belgian came back to 9th ahead of Andorran Frank Porte Ruiz. Enzo Richer also made good progress, finishing 12th behind Spaniard Pol Lopez. The end of the race proved fatal for Germany's Max Reis and Paul Alberto.