With three victories in the first two meetings of the 2022 season, Australian driver Hugh Barter has already opened up a small gap at the top of the French F4 Championship and will certainly be the driver to beat at Magny-Cours from 13th to 15th May.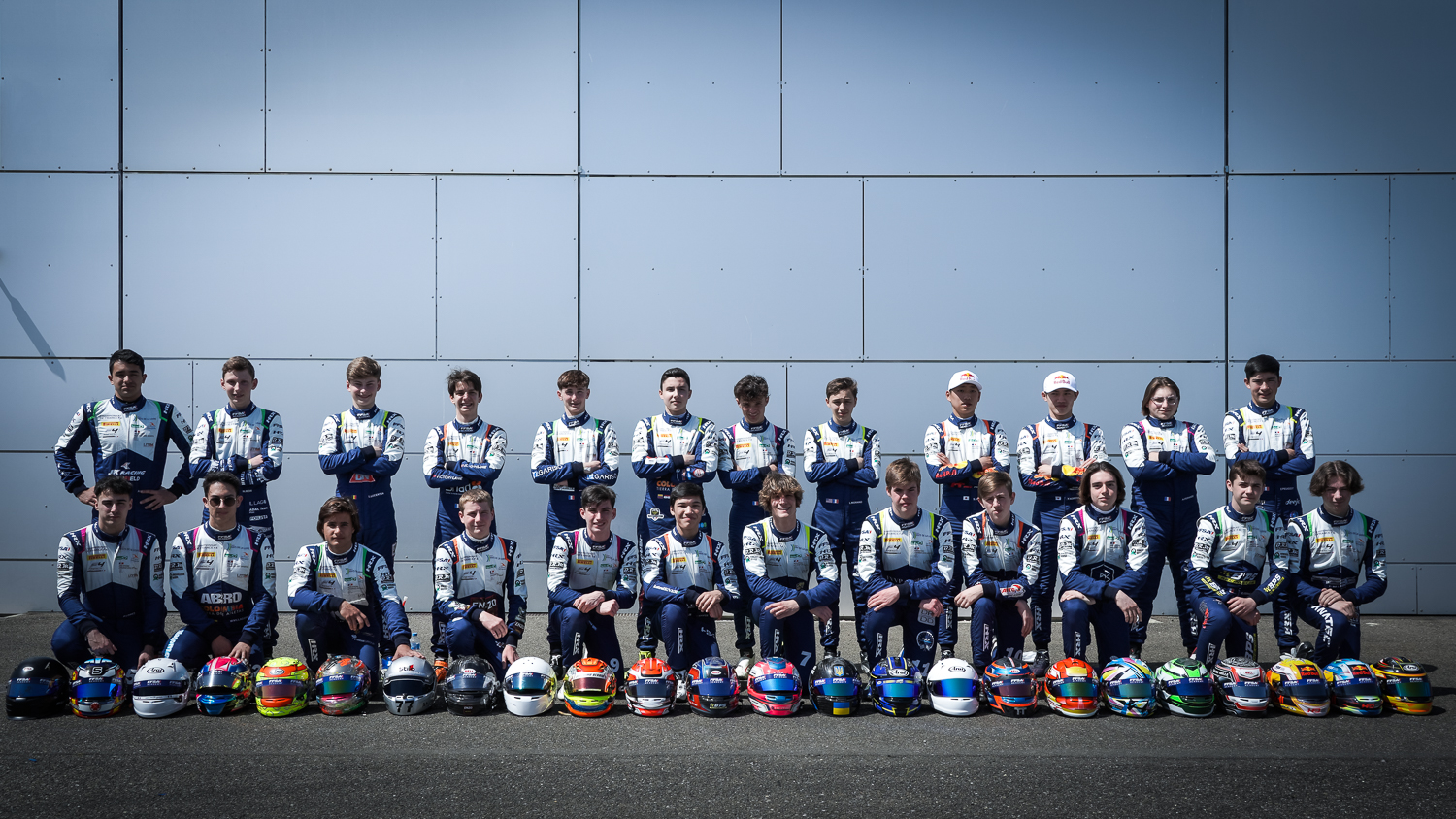 After a successful launch at the Easter Cup in April in Nogaro, the event organised in the streets of Pau on the weekend of 8th May confirmed the sporting interest of the Championship operated by the FFSA Academy. Coming from 11 different countries, the 24 drivers entered in 2022 are not lacking in talent or ambitions. All of them now have their Mygale F4 single-seater equipped with a Renault engine and Pirelli tyres in hand, so the gaps have continued to narrow within the field.
In the footsteps of the greats…
Ten drivers have already tasted the joys of the podium and it is quite possible that the list will increase in Magny-Cours. Host of the Formula 1 Grand Prix for many years, the 4.411 km Nivernais track has no less than 17 corners and demands courage from the young academicians. The few repeaters are lucky enough to know the track, but many others have shown quick adaptation skills to compete.
After the first two events, each of which comprised three races, Barter has opened up a small gap in the provisional standings, but the Australian will be deprived of the opportunity to score points twice this season due to his dual F4 programme in 2022: France and Spain. In this context, his rivals are brimming with ambitions…
An open and exciting Championship
Discovered at the Suzuka Racing School, and also supported by Red Bull and Honda, the two Japanese drivers Yuto Nomura and Souta Arao each won a race, respectively at Nogaro and Pau. Arao also finished twice out of the points, while his compatriot had an empty sheet in Pau due to an accident. On the French side, Alessandro Giusti, Elliott Vayron and Pierre-Alexandre Provost have shown good presence at the front. They have all already reached the podium and are now dreaming of a victory. Romain Andriolo won in the streets of Pau and will arrive in Magny-Cours with confidence.
In the imposing international field of the F4 Academy, the Swiss driver Dario Cabanelas seems to be more and more at ease and doesn't intend to decrease his level of performance in the Nièvre. Already ranked in the top five three times , Enzo Geraci will clearly be aiming for the podium, while the promising Enzo Peugeot will be looking to score big points to stay in the race for the overall podium.
After Belgian Lorens Lecertua and Edgar Pierre in Nogaro, German Max Reis, Colombian Jeronimo Berrio, Panamanian Valentino Mini and Pablo Sarrazin scored their first points in Pau. Who's next in Magny-Cours?
> F4 Magny-Cours 2022 programme
Friday 13th May: Free Practice (08:30 – 09:00) and Qualifying (13:45 – 14:10)
Saturday 14th May: Race 1 (10:05 – 10:30) and Race 2 (18:25 – 18:50)
Sunday 15 May: Race 3 (09:00 – 09:25)
> French F4 FIA Championship (provisional standings after Pau)
1 Hugh Barter (AUS) 108 pts, 2 Souta Arao (JAP) 73 pts, 3 Alessandro Giusti (FRA) 65 pts, 4 Elliott Vayron (FRA) 48 pts, 5 Pierre-Alexandre Provost (FRA) 36 pts, 6 Dario Cabanelas (SUI) 34 pts, 7 Enzo Geraci (FRA) 31 pts, 8 Enzo Peugeot (FRA) 28 pts, 9 Yuto Momura (JAP) 23 pts, 10 Romain Andriolo (FRA) 18 pts, 11 Lorens Lecertua (BEL) 18 pts 12 Max Reis (GER) 16 pts, 13 Jeronimo Berrio (COL) 14 pts, 14 Edgar Pierre (FRA) 10 pts, 15 Pablo Sarrazin (FRA) 6 pts, 16 Valentino Mini (PAN) 2 pts, 17 Louis Pelet (FRA), Leny Réveillère (FRA), Amir Sayed (IND), Luciano Morano (FRA), Enzo Richer (FRA), Pol Lopez Gutierrez (AND), Antoine Fernande (FRA), Mateo Villagomez (ECU) 0 pt.
> Mygale single-seater, Renault turbo engine, Pirelli tyres, 100% renewable Repsol biofuel
Follow the event via the ffsaacademy.org website and social networks.